Data Science in Agriculture
AgTech or data science in agriculture is a multi-billion dollar market that is growing rapidly and is poised to help solve the twin problems of feeding 10 billion people and doing it sustainably.
How is this done? How can statistics, physical models and machine learning be integrated with satellite data, data from drones and smart sensors to effectively solve problems facing farmers and the agricultural sector today?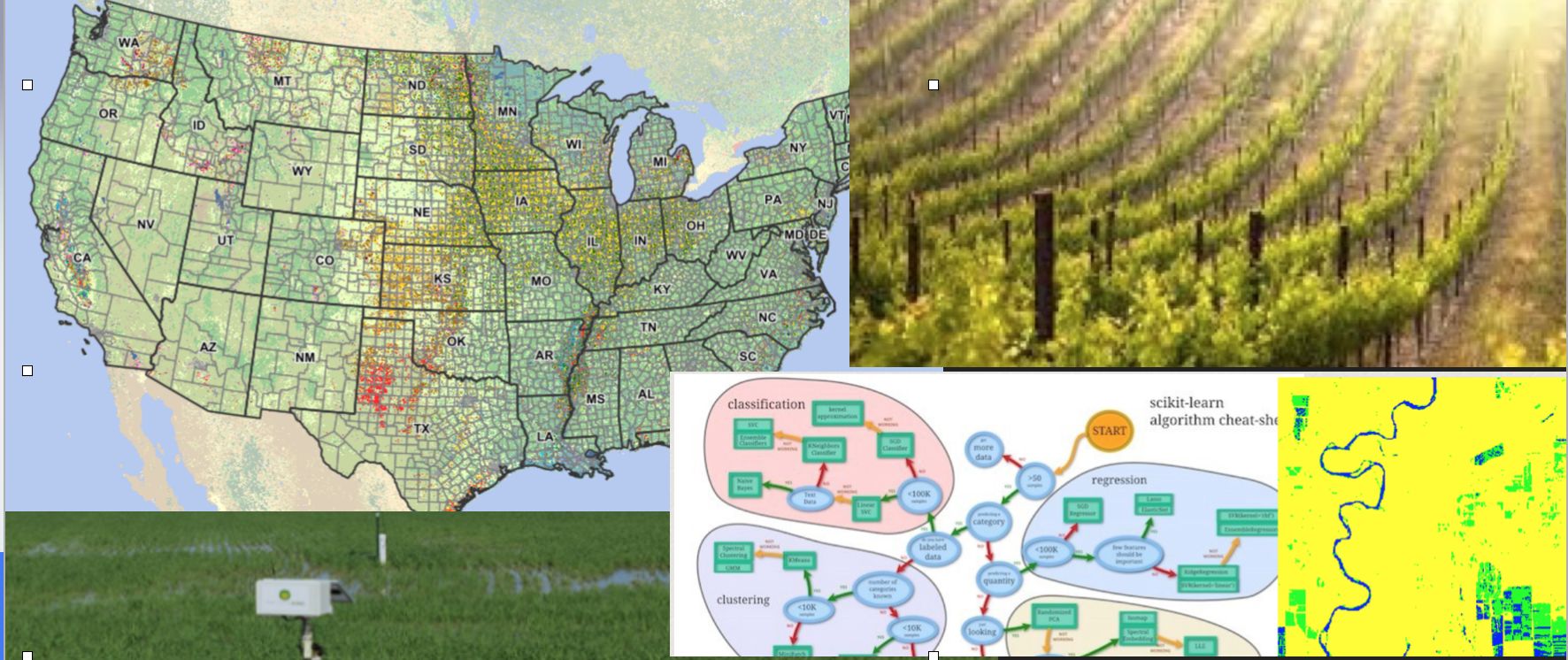 In this track, we're going to explore different aspects of agriculture - livestock, crops, agroforestry and farm management. We'll present courses about data in agriculture - how to get it and what's useful, models - which crop, soil and climate models are most commonly used, spatial and temporal statistics and how to integrate that with machine learning models.
We'll work from the basics - the tools to use and installing them, getting started with coding - to advanced neural networks, physics based models and more.

Latest Research, Real-World Examples and a Community of peers
We'll work through these ideas and concepts with real-world problems such as predicting crop yields from satellite data, managing farm operations and more.
We'll also keep you up to date on the latest research and technological developments in the field, and connect you to a community of peers and experts.